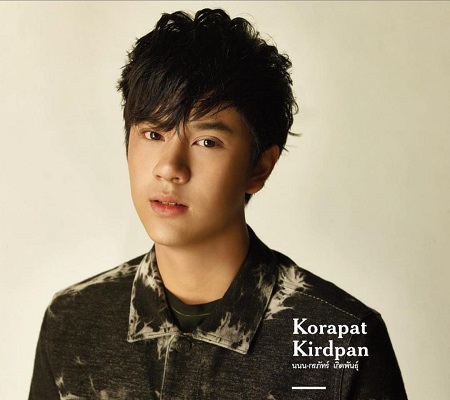 Korapat Kirdpan, nicknamed Nanon, is a Thai actor born in Nonthaburi, Thailand. He graduated from high school at the Amatyakul School in Bangkok, Thailand. Currently, he is studying at the College of Social Communication Innovation of Srinakharinwirot University where he is majoring in Acting and Directing.
Nanon is the son of Thai actor Khunakorn Kirdpan and Poonsuk Kirdpan. He has one younger sister named Pitchaporn Kirdpan. Nanon began in the entertainment industry at a very young age shooting some advertisements and commercials.
In 2014, Nanon debuted as an actor in the popular series "Hormones 2" as one of the support characters named M. Since then, he has been an artist under GMMTV and has worked in several drama series including "Senior Secret Love: My Lil Boy" (2016), "My Dear Loser: Edge of 17" (2017), "The Gifted" (2018), "Blacklist" (2019), and "Turn Left Turn Right" (2020).
In recognition of his acting abilities, he was nominated as Best Actor in a Leading Role in the prestigious "24th Asian Television Awards" (2020) for his portrayal of the lead character named Pang in "The Gifted" (2018).
He is cousin of GMMTV actress Gigie Sarocha Burin.